Rich Notification
Last updated
Use Rich Notification to reach your wearable device users via enhanced notification messages.
Notification Board
The Notification Board is a main component of the Tizen wearable UI that allows users to view notifications on their wearable devices. The Notification Board displays notification panels side by side in chronological order, with the most recent notifications located closest to the Watch Face.
Notifications received from the mobile device or the wearable application are displayed and archived in the corresponding panels as notification cards. Users can scroll horizontally to move from panel to panel. When users tap a panel or swipe upward, the latest notification card in the panel will be expanded. Users can tap on a notification group to open the panel and read saved notifications.
What is a Notification?
Notifications on the mobile devices usually contain brief, text-based information that leads users to the actual pages of an app. Instead of using the notifications simply as the lead-in pages to mobile apps, Tizen wearable uses them as an effective means of communicating and exchanging information through its unique notification system capable of delivering a colorful and delightful user experience.
The wearable device converts notifications from the mobile device into Notifications by adding visual and interactive elements, and maintains its notifications synchronized with the notification panel of the mobile device.
If the relevant app is not designed for notifications, a standard notification card is generated using the image and text from the mobile notification.
The wearable device converts a phone notification into a notification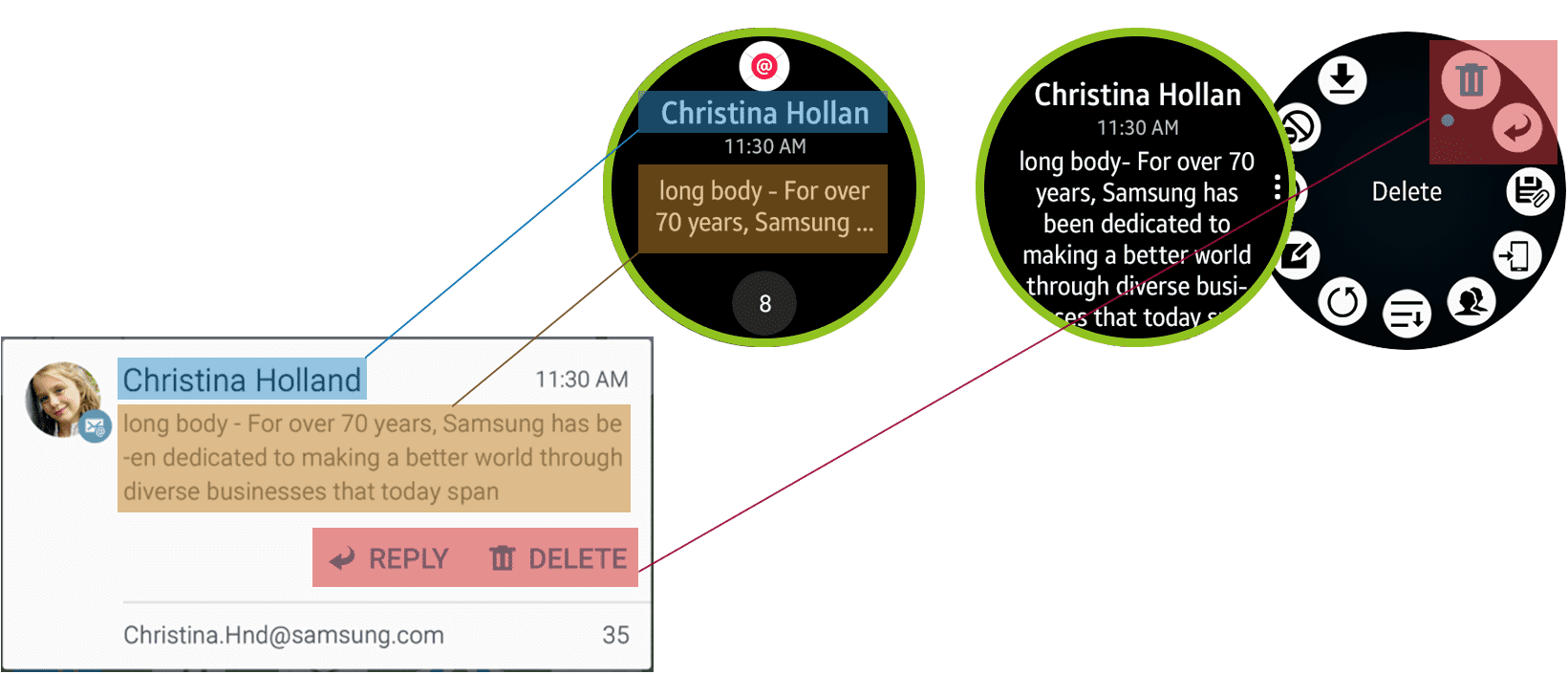 Using the Samsung Mobile SDK, you can create a unique notification style for your app. You can add photos to notifications to make them more vibrant or add action buttons to make them more versatile.
For more information about designing and developing notifications, see Rich Notification.